Digital Printing Machine (DPM)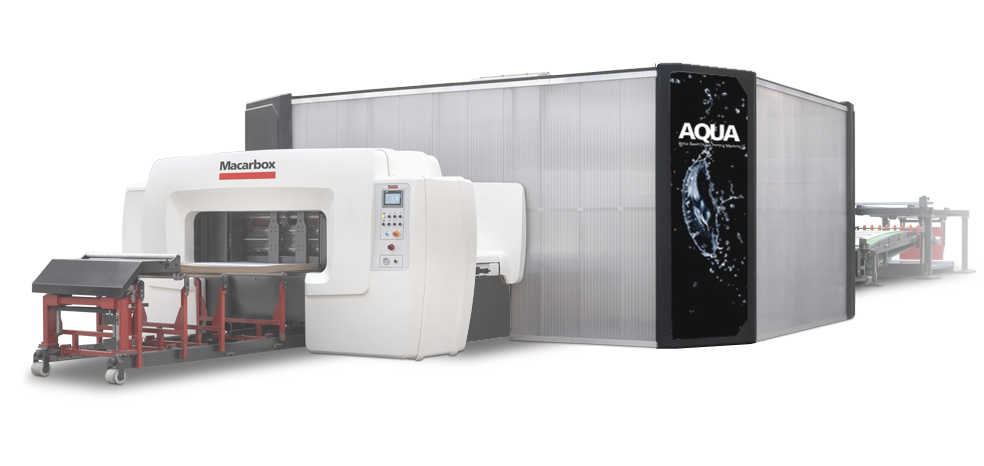 High speed Single Pass Drop-on-Demand technology.
Macarbox Digital Printing Machines offer a remarkable printing quality with Eco-conscious Water-Based inks and enable immediate launch of new flexible print designs, providing new business opportunities for our customers.
Features
Single Pass Drop on Demand (DoD) Piezoelectric PrintHeads with minimum ink consumption.
Full control over PrintHeads.
In-house technology and design.
Customizable and Flexible projects.
Minimum material waste.Optimized cycle and maintenance for best performance with minimum consumption.
Flexible color architecture: 4 colors up to 8.
Non-stop job management with user-friendly flexible interface.
No setup time. Minimum Time-To-Market.
Optimized for short and medium runs, with high quality and fully variable designs (prints, QR, serial numbers, barcodes, etc.).
Technical data
| Technical Characteristics | Digital Printing Machine |
| --- | --- |
| Minimum sheet size | 400 x 600 mm |
| Maximum sheet size | 1600 x 3500 mm |
| Print Width | From 700 mm up to 1600 mm |
| Board thickness | From 1,5 mm up to 15 mm |
| Maximum speed | 120 m/min |
| Ink | Water-Based inks |
| Number of printbars | From 4 printbars up to 8 printbars |
| Colors | CMYK (more on request) |
| Resolution | 360 dpi x 360 dpi / 720 dpi x 360 dpi / 720 dpi x 720 dpi |
| Grey levels | 4 level greyscale |
| Technical Characteristics | Digital Printing Machine |
| --- | --- |
| Minimum sheet size | 15,7" x 23,6" |
| Maximum sheet size | 63" x 137,8" |
| Print Width | From 27,6" up to 63" |
| Board thickness | From 0,06" up to 0,6" mm |
| Maximum speed | 393,7 ft/min |
| Ink | Water-Based inks |
| Number of printbars | From 4 printbars up to 8 printbars |
| Colors | CMYK (more on request) |
| Resolution | 360 dpi x 360 dpi / 720 dpi x 360 dpi / 720 dpi x 720 dpi |
| Grey levels | 4 level greyscale |